---
---
Sign-up for the newsletter to get a reminder when the next books in the series are released.
---
Etherno 1: Rise of the Dragongirl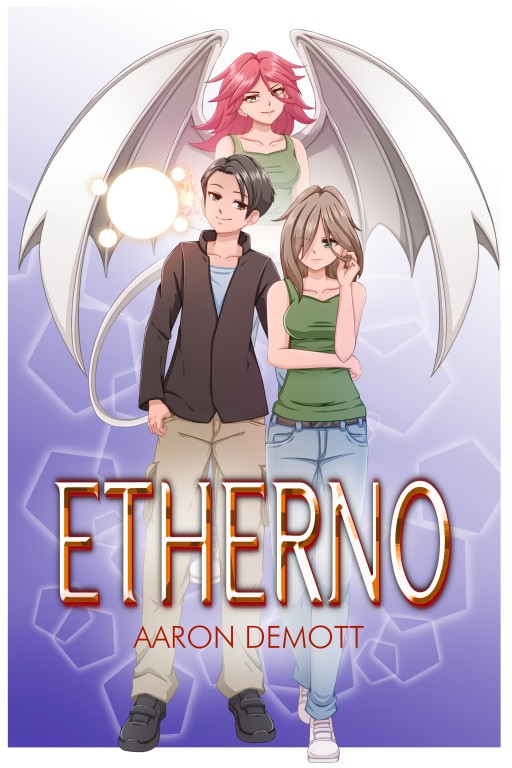 Onin's life is changed when he meets a mysterious new student with a fiery dual dragon nature. Then the secretive alien Matari recruit him and his friends to track down the body-snatching Natas. Between the aliens, the cute new girl, and his idiot roommate, can Onin manage to graduate college?
Scholarship student Onin thought magical school would be easy.
Sure, his roomie's a little flakey and one of his classmates tends to sneeze herself into the wall, but that's par for the course. Onin's even made a connection with cute (and oddly warm) newcomer, Kasai.
Then the alien Natas start possessing humans and targeting the magically-gifted. Now it will take all of Onin's wits and his magical classmates' help to stop the invasion and discover the true endgame of the Natas.
Thankfully, they have a fiery half-dragon ally. One who seems curiously connected to quiet Kasai…

---
Etherno 2: Catgirl Overload!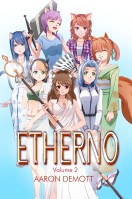 After driving the non-corporeal Natas from their own planet, Onin, half-dragon Kasai, and the rest of their super-powered friends leap through the dark portal in pursuit. They intercept the Natas just as the evil beings launch an invasion of the Nekotian homeworld. Can Onin and the gang prevent the Natas from possessing every single catgirl?


---
---